WhisperKool Quantum Ducted Split System SS12000
You may have arrived to this page from one of our sister sites . . . here's how to return:
americanwino.com | northwesternwine.com
---
nywinetime.com proudly presents:
The Wine Enthusiast
Go to Previous Item | BACK TO LIST | Go to Next Item
---
WhisperKool Quantum Ducted Split System SS12000
---
Wine Cellar Cooling Units:Ducted Cooling Systems
This is another trusted product from Wine Enthusiast. They have a great selection of wine gear, including the WhisperKOOL WhisperKool Quantum Ducted Split System SS12000 presented on this page.
The Quantum Series cooling units is our newest most advanced cooling systems. This fully ducted split system comes in one size 12000 BTUs. Utilizing 404A refrigerant this system has the built in capacity to be installed outside in cold weather climates where temperatures get as low as -15 degrees. Simple to install by a certified technician our pump down technology does not require any wiring from the condenser to the evaporator. Featuring interchangeable panels which allow the installer to direct the air flow in the most efficient direction to maintain maximum efficiency. Product Features: Fully Ducted Spilt System 12000 BTU capacity for larger cellars Interchangeable evaporator airflow panels Pump down system technology Advanced electronic displaywhisperkool video icon Liquid bottle probewhisperkool video icon Energy saving mode Cold weather climates to -15 degrees Fahrenheit Electro-fin coated coils for protection against outgassing that occurs in cellars Condensing unit can be placed outdoors w/optional housing Designed with the highest quality professional grade parts for longevity and performance Durable galvanized housing 50ft Control & Liquid Bottle Probe 2 year warranty *Please note that any glass in a wine cellar especially entire glass walls can significantly affect the heat loss of the room and require a larger unit to cool the room properly.
These were $5999 at the time of this posting, but please click on the product link below to find the current price and availability.
Click Here to check price or purchase the WhisperKool Quantum Ducted Split System SS12000 now !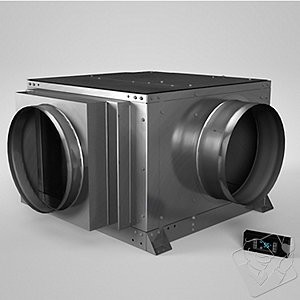 Go to Previous Item | BACK TO LIST | Go to Next Item
Thank you for visiting NYWINETIME! • BOOKMARK THIS SITE • Visit our Virtual Wine Shop
---
---
InActive Store





WhisperKool Quantum Ducted Split System SS12000