Riedel Ultra Wine Decanter
You may have arrived to this page from one of our sister sites . . . here's how to return:
americanwino.com | northwesternwine.com
---
nywinetime.com proudly presents:
The Wine Enthusiast
Go to Previous Item | BACK TO LIST | Go to Next Item
---
Riedel Ultra Wine Decanter
---
Decanters:Wine Decanters
This is another trusted product from Wine Enthusiast. They have a great selection of wine gear, including the Riedel Riedel Ultra Wine Decanter presented on this page.
Aerates wine faster with an extra-wide base. The Riedel Ultra Wine Decanter offers a modern design in crystal while creating maximum breathing room for your wine. The wine decanter has a broad base that allows the wine to aerate and release flavors and aromas which enhance the attributes of your wine. Decanting wines (particularly old wines) just before serving ensures clarity and true color while preventing any sediments from interfering with the wine-drinking experience. Decanting young wines gives it a chance to open up and tame overpowering tannins and fruit flavors. Size: 8-3/8'H 45-3/8 oz.
These were $234.95 at the time of this posting, but please click on the product link below to find the current price and availability.
Click Here to check price or purchase the Riedel Ultra Wine Decanter now !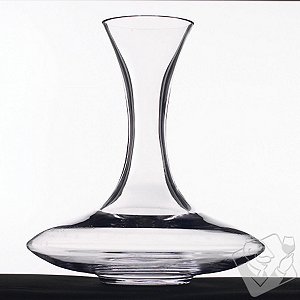 Go to Previous Item | BACK TO LIST | Go to Next Item
Thank you for visiting NYWINETIME! • BOOKMARK THIS SITE • Visit our Virtual Wine Shop
---
---
InActive Store





Riedel Ultra Wine Decanter