Personalized Zalto Denk'Art Burgundy Glass
You may have arrived to this page from one of our sister sites . . . here's how to return:
americanwino.com | northwesternwine.com
---
nywinetime.com proudly presents:
The Wine Enthusiast
Go to Previous Item | BACK TO LIST | Go to Next Item
---
Personalized Zalto Denk'Art Burgundy Glass
---
Wine Glasses:Red Wine Glasses
This is another trusted product from Wine Enthusiast. They have a great selection of wine gear, including the Zalto Glassware Personalized Zalto Denk'Art Burgundy Glass presented on this page.
Now Personalized with single initial Introducing a new generation of mouth-blown lead-free and dishwasher-safe wine glasses the ZALTO DENK`ART Collection luxury stemware you could sense from your fingertips to the moment you take your first sip. (One (1) glass per order) From the first touch each Zalto glass distinguishes itself from all other glasses. From the perfectly executed balance to the extraordinary design the achievement of the Denk`Art line are glasses that seem nearly too delicate to hold and yet they are made for just that. This is glassware that stands at the rarefied point where form meets function. This is art. The development of the Denk`Art series was influenced by the earth in accordance to the tilt angles of the Earth. Thus the curve of the bowls are tilted at the angles of 24 degrees 48 degrees and 72 degrees. The Zalto Denk'Art Burgundy glass is recommended for powerful and expressive wines above 13% alcohol. The shape of the bowl integrates the components of the wine bringing to the foreground the fruit and sweeter notes. Especially For: Pinot Noir Nebbiolo Barbera Chardonnay Gruener Veltliner and Cognac. Lead-Free. Dishwasher-Safe. Dimensions: 9' height 32 ounces
These were $73 at the time of this posting, but please click on the product link below to find the current price and availability.
Click Here to check price or purchase the Personalized Zalto Denk'Art Burgundy Glass now !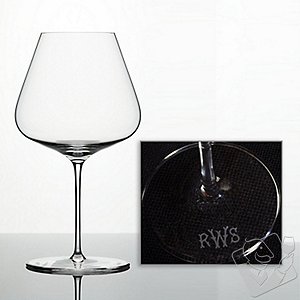 Go to Previous Item | BACK TO LIST | Go to Next Item
Thank you for visiting NYWINETIME! • BOOKMARK THIS SITE • Visit our Virtual Wine Shop
---
---
InActive Store





Personalized Zalto Denk'Art Burgundy Glass