Zalto Sweet Wine Glass
You may have arrived to this page from one of our sister sites . . . here's how to return:
americanwino.com | northwesternwine.com
---
nywinetime.com proudly presents:
The Wine Enthusiast
Go to Previous Item | BACK TO LIST | Go to Next Item
---
Zalto Sweet Wine Glass
---
Wine Glasses:Dessert Wine Glasses
This is another trusted product from Wine Enthusiast. They have a great selection of wine gear, including the Zalto Glassware Zalto Sweet Wine Glass presented on this page.
Captures the true essence and flavor of sweet/dessert wines with this beautifully hand crafted glass. (One (1) glass per order) The DenkArt dessert wine glass celebrates the elegance and finesse that have led to a revival in the popularity of fine sweet wines the world over. Kurt Zalto particularly crafted the dessert glass to accentuate the acidity in sweet wines. The Dessert thus delivers a balance between power and sweetness that makes a great dessert wine shine at its best. Use for Ausbruch Auslese Barsac Beerenauslese Eiswein (Icewine) Madeira Piccolit Port Recioto di Soave Sauternes Sherry Tokay Trockenbeerenauslese Single Malt Whiskey and Vins liquoreaux. Technical perfection is the basic principle of the Zalto Glass Manufactury. Zalto Glasses have always been produced following a tradition of using only the most highly skilled glass-blowers working with a selection of the best raw materials. The curve of the bowls are tilted at the angles of 24 48 and 72 degrees which are in accordance to the tilt angles of the Earth. Dimensions: 9- 1/8' H X 3- 1/3' Diam Capacity: 12 oz
These were $57 at the time of this posting, but please click on the product link below to find the current price and availability.
Click Here to check price or purchase the Zalto Sweet Wine Glass now !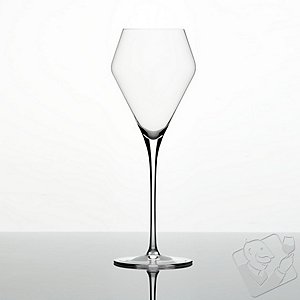 Go to Previous Item | BACK TO LIST | Go to Next Item
Thank you for visiting NYWINETIME! • BOOKMARK THIS SITE • Visit our Virtual Wine Shop
---
---
InActive Store





Zalto Sweet Wine Glass