Cheyenne Backless Bar Stool
You may have arrived to this page from one of our sister sites . . . here's how to return:
americanwino.com | northwesternwine.com
---
nywinetime.com proudly presents:
The Wine Enthusiast
Go to Previous Item | BACK TO LIST | Go to Next Item
---
Cheyenne Backless Bar Stool
---
Bars & Consoles:Stools
This is another trusted product from Wine Enthusiast. They have a great selection of wine gear, including the Other Cheyenne Backless Bar Stool presented on this page.
The Cheyenne Bar Stool combines wood and metal elements for the ultimate in simple rustic design. With a base finishes in Graphite and a seat in a worn Sable it comes fully assembled and is built for unmatched durability. Bar Stool Dimensions: 30'H x 18'W x 19'D
These were $199.95 at the time of this posting, but please click on the product link below to find the current price and availability.
Click Here to check price or purchase the Cheyenne Backless Bar Stool now !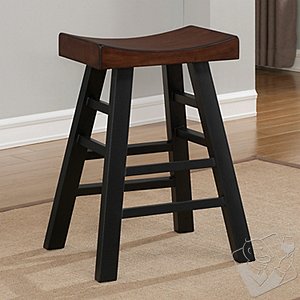 Go to Previous Item | BACK TO LIST | Go to Next Item
Thank you for visiting NYWINETIME! • BOOKMARK THIS SITE • Visit our Virtual Wine Shop
---
---
InActive Store





Cheyenne Backless Bar Stool