EuroCave INOA 600 Wine Cellar Cooling Unit (Max Room Size = 850 cu. ft.)
You may have arrived to this page from one of our sister sites . . . here's how to return:
americanwino.com | northwesternwine.com
---
nywinetime.com proudly presents:
The Wine Enthusiast
Go to Previous Item | BACK TO LIST | Go to Next Item
---
EuroCave INOA 600 Wine Cellar Cooling Unit (Max Room Size = 850 cu. ft.)
---
Wine Cellar Cooling Units:Ducted Cooling Systems
This is another trusted product from Wine Enthusiast. They have a great selection of wine gear, including the EuroCave EuroCave INOA 600 Wine Cellar Cooling Unit (Max Room Size = 850 cu. ft.) presented on this page.
Cutting-Edge Eco-Friendly Cooling From the company that brought you the world's finest wine cellars comes a wine cellar cooling unit built for superior performance. The EuroCave INOA Wine Cellar Conditioner! The versatile modular design allows for easy installation inside or outside your wine cellar: ducted free-standing or wall-mounted. Includes a wireless remote to monitor your wine cellar conditions from up to 100 feet away. Not only does the EuroCave INOA automatically cool and heat to maintain optimum cellar conditions it also sustains ideal humidity levels for your wine. Its sound-proof body and automatic fan speed control assures ultra-quiet energy-efficient performance while its CFC-free refrigerant system makes it the perfect eco-friendly choice. Plugs directly into a standard household outlet. 600 BTU Maximum Room Size in Cubic Feet: 850 Size: 50'H x 15-1/2'W x 12-3/4'D *Note: Electrical Requirement is 110V with 20 Amp Circuit Warranty : 1 Year Limited Warranty *Please note that any glass in a wine cellar especially entire glass walls can significantly affect the heat loss of the room and require a larger unit to cool the room properly. Installation Notes: Mounts easily through your wine cellar wall and vents to an adjacent room or can use air ducts. If not using air ducts venting space must be twice as big your wine cellar. Your cellar must be properly insulated and vapor sealed for the unit to cool properly. For further descriptions and comparisons please call 800.377.3330 for a free consultation with one of our Wine Cellar Specialists. Wine Enthusiast strongly recommends a full consultation with a Wine Storage Specialist before purchasing a wine cellar cooling unit. If the unit is returned due to an improper size incorrect application or other non-warranty challenges restocking and shipping fees will apply.
These were $3695 at the time of this posting, but please click on the product link below to find the current price and availability.
Click Here to check price or purchase the EuroCave INOA 600 Wine Cellar Cooling Unit (Max Room Size = 850 cu. ft.) now !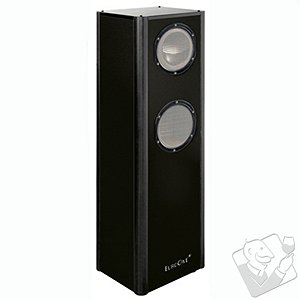 Go to Previous Item | BACK TO LIST | Go to Next Item
Thank you for visiting NYWINETIME! • BOOKMARK THIS SITE • Visit our Virtual Wine Shop
---
---
InActive Store





EuroCave INOA 600 Wine Cellar Cooling Unit (Max Room Size = 850 cu. ft.)